Today I have an interview with Sean Phillips. For those new to this series, here are the people who have been interviewed so far: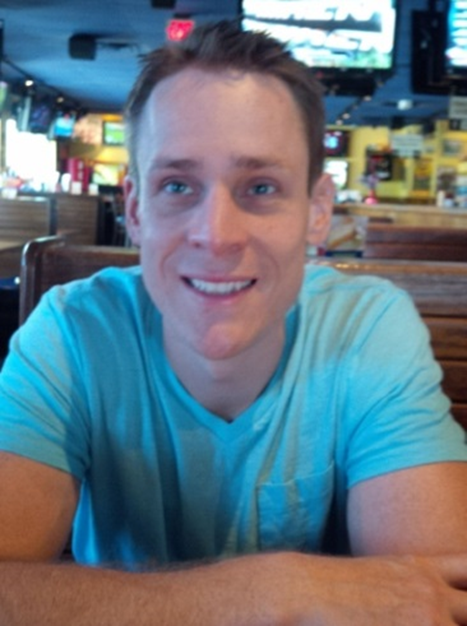 Hi there. Thanks for taking the time to do this quick interview. Can you please introduce yourself?
Hey I am Sean Phillips and I live near Washington DC, USA. I work for a.i. solutions inc and we are a major NASA corporate partner. Additionally I am the founder of the free open source JavaFX 3D library F(X)yz. I received a 2013 Duke's Choice award for my GEONS Ground Support System software.
Recently I contributed, along with Gerrit Grunwald, Mark Heckler, Jose Pereda and Carl Dea, to the book titled 'JavaFX 8 Introduction by Example' by Apress publishing.
Is this your first time presenting at JavaOne, or are you a JavaOne veteran?
This will be my third JavaOne and second presenting. I suppose that makes me a veteran… I still have a free t-shirt with SUN logos on them from my first JavaOne. I presented at several sessions last year and was extremely fortunate to present live during the community keynote.
What was presenting at the keynote like compared to the technical sessions?
Well we had rehearsal and practiced our timing the night before. Henrik Stahl was the host for my portion and he's great. Really sharp and quick on his feet up there. I was presenting NASA mission software so I thought I would have the coolest section but I was bookended by James Gosling's Underwater Robots and Aditya Gupta's exploding flying Minecraft Pigs. I had no chance! How can you compete with that??
What are you going to talk about at JavaOne this year?
This year I have a mix of sessions, ranging from JavaFX 3D to Lessons Learned in Mission Critical systems.
I am excited by my NASA Software Development on the Eights session where a team of my colleagues and I will be discussing and demonstrating some of the software we develop for our NASA missions.
What type of missions are you working on?
The team I am bringing and my company a.i. solutions provide support for a long list of missions and launches ranging from James Webb Space Telescope to the International Space Station. A strong cross-section of those missions will be discussed at JavaOne by us this year.
Do you have any big announcements or releases planned leading up to (or at) JavaOne? Can you give any hints?
No hints, I will just tell you. Jason Pollastrini (@jdub1581, Co-founder of F(X)yz) and I have just open sourced our JavaFX 3D library. Unfortunately Jason couldn't make JavaOne this year but I will be demonstrating the new features that provide a lot of support that JavaFX 3D does have within its base packages. We are really proud of the work and we moving ahead towards making everything from better 3D data visualizations to all the basics of a 3D Game engine. A shout out to Jason: He's really bumped the project forward. Anybody on the west coast in need of a graphics/3D guy he's fantastic!
Is there anything else you'd like to discuss?
Find me at the Taylor Street cafe after 2pm!