Today I have an interview with Hendrik Ebbers. For those new to this series, here are the people who have been interviewed so far: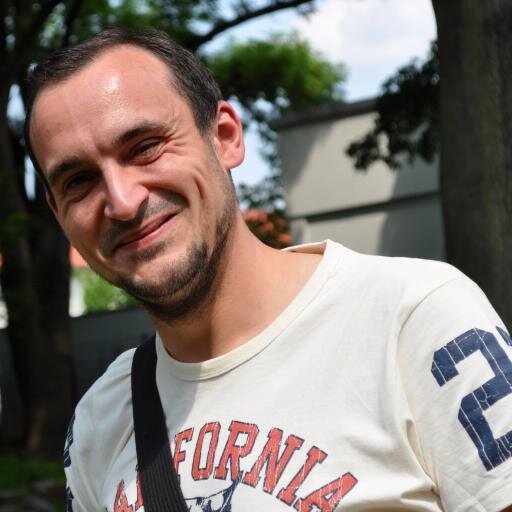 Hi there. Thanks for taking the time to do this quick interview. Can you please introduce yourself?
Sure 🙂
I'm Hendrik Ebbers and live in Dortmund, Germany and work for Canoo Engineering AG. In addition I'm the lead of JUG Dortmund. My main focus is primarily in the areas of JavaFX, Middleware and DevOps. I have a website (www.guigarage.com) on that I try to blog about UI related topics. In the last time most of the post are about JavaFX and enterprise development. If you are interested in this you should visit my blog or follow me 🙂 (@hendrikEbbers)
For JavaOne 2014 JavaFX is my core topic. As a Featured Speaker I will have 6 talks at JavaOne this year. Next to this Oracle Press released my "Mastering JavaFX 8 Controls" book this summer.
Is this your first time presenting at JavaOne, or are you a JavaOne veteran?
No to both 🙂
I was speaking at JavaOne last year the first time. I had 3 talks about JavaFX. It was an awesome week and I can't wait to be there again.
What are you going to talk about at JavaOne?
As already said my main topic will be JavaFX. I've prepared some talks that introduce different subtopics like JavaFX enterprise development or styling with CSS. A complete list of all my talks can be found at my blog: http://www.guigarage.com/2014/08/javaone-2014-sessions/
In addition I try to give some previews and sneak peek of my talks at guigarage. Currently there are two previews:
http://www.guigarage.com/2014/09/javaone-2014-preview/
http://www.guigarage.com/2014/09/javaone-preview-enterprise-javafx/
Do you have any big announcements or releases planned leading up to (or at) JavaOne? Can you give any hints? 😉
Let's start talking about releases. We plan to release DataFX 8 at JavaOne. With version 8 DataFX will contain 5 modules: core, data reader, flow, injection & web socket. We have a DataFX 8 talk at JavaOne in that we want to introduce all the features and show some demos. I hope that the JavaFX community will like what we did the last year.
In addition I created a collection of small but helpful JavaFX modules. This set of modules is called "Guigarage JavaFX Collections" and I will release a first version at JavaOne. In all of my talks at minimum one of the modules is used to code some cool demos. I don't want to talk to much about the content of this project because I will introduce it in my talks. But I can say that there are modules for animations, styling, custom controls and some other core topics.
Is there anything else you'd like to discuss?
Come to JavaOne! It's the biggest and coolest Java Conference in the world. Oh, and visit my talks 😀
For all the people who can't visit JavaOne I plan to release all demos and slides directly after the conference. In addition I'm currently writing some descriptions for the modules of the "Guigarage JavaXF Collections" set that will be released on guigarge after JavaOne.
Thanks for taking time out of your day to answer these questions! All the best for your JavaOne talks!