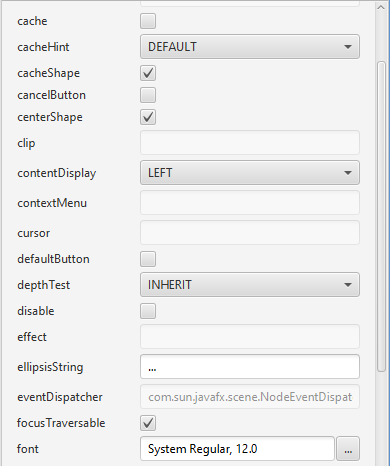 Hot on the heels of ControlsFX 8.0.0 (which has had over 1000 downloads already!), Eugene Ryzhikov and I are very pleased to announce the availability of ControlsFX 8.0.1. Now, to be clear, despite this only being an 0.0.1 increment in version numbers, as per our release versioning policy, this is actually a major release comprising a number of new features. The number of people downloading and using the previous ControlsFX releases is really, really pleasing – especially when you take into account the fast release cycle and the fact that ControlsFX depends on JavaFX 8.0, which is only part of JDK 8!
In 8.0.1 final, the most notable features are detailed below, but before I get into that I just wanted to remind you that this is an open source project that you can participate in, either through helping with documentation, bug fixing, new features, or whatever else. Here I have to give thanks to Danno Ferrin for his continued support of our build system, and Hendrik Ebbers for his work on enabling a continuous build of ControlsFX. Finally, another mention of Eugene Ryzhikov who has been my partner in crime on most of these features – he single-handily developed the PropertySheet control in this release!
Also, as per usual, before you ask a question on how to use the API, please refer to our JavaDocs. We put so much effort into them that it pains us every time we have to refer you to them, where your question has already been answered 🙂
Finally, learn more about ControlsFX, and download it, from the ControlsFX page.
Now, on to the features!