It was one year and a week ago that I announced Scenic View developer preview 4. Today I am here to announce the availability of Scenic View 8.0.0 developer preview 5, which you can download from the usual location. This release consists of many bug fixes, and many UI tweaks. Please, take the time to download it and give me your feedback. To run it, simply open it from the command line using the following:
java -jar ScenicView.jar
If you're unfamiliar with Scenic View, you should go to the (rather outdated) Scenic View website. Here's a screenshot of the latest build on my machine: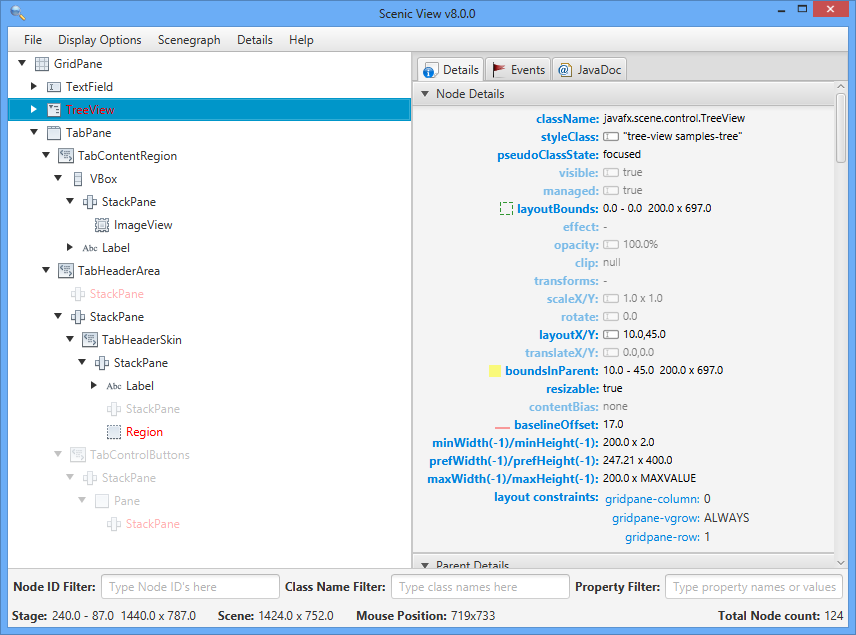 If you have any troubles, or any feedback at all, please leave it as a comment on this blog post. Thanks!